We are an consulting and installation company with many years of experience in the field of filtration and dedusting. We extract dust in hazardous areas ATEX and according to the German standard BGR109.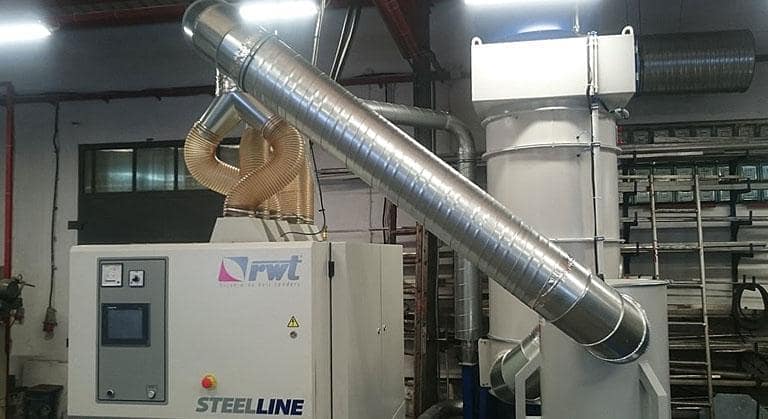 We offer solutions related to filter ventilation and many others. We work with industrial plants that are looking for effective, economical and efficient solutions in the field of dust, smoke and oil mist extraction. We cooperate in Poland and abroad.
We strive to provide you with the highest quality of service and 100% satisfaction with our services. We provide professional advice at every stage of cooperation. Nothing is impossible for us!
We specialize in choosing the right systems that will solve your problems with the quality of work, while ensuring the company's reputation and efficiency. We offer solutions related to filter ventilation, push-pull-pro systems and many more.
We integrate the product of different brands into a single whole with one control, i.e. dust removal, heat recovery, heating or cooling in one process. We are a distributor of world producers ESTA, VTS, Pionier, TEKA.
Install:
dust extraction installations
dedusting installations
oil mist extraction installations
air recuperation
assembly of atex systems
heating and cooling
We also supplementally:
filter regeneration
plant modernization
post-warranty service
We combine processes and use to implement individual solutions for our clients.
We offer:
combining dedusting, recuperation and heating processes in one system
combining oil mist extraction, recuperation and heating in one system
combining smoke removal, recovery and heating processes into one system
we combine processes whereby the distribution of fresh, heated air does not interfere with the removal of impurities
Which results in a reduction of the total installation costs and effective cooperation of the systems.
Thanks to our service:
we create better working conditions for employees, clean air
we increase the company's efficiency by adjusting the temperature
you increase the attractiveness of the company's job offer on the labor market
Your advanced device has a longer life
we care about the environment.